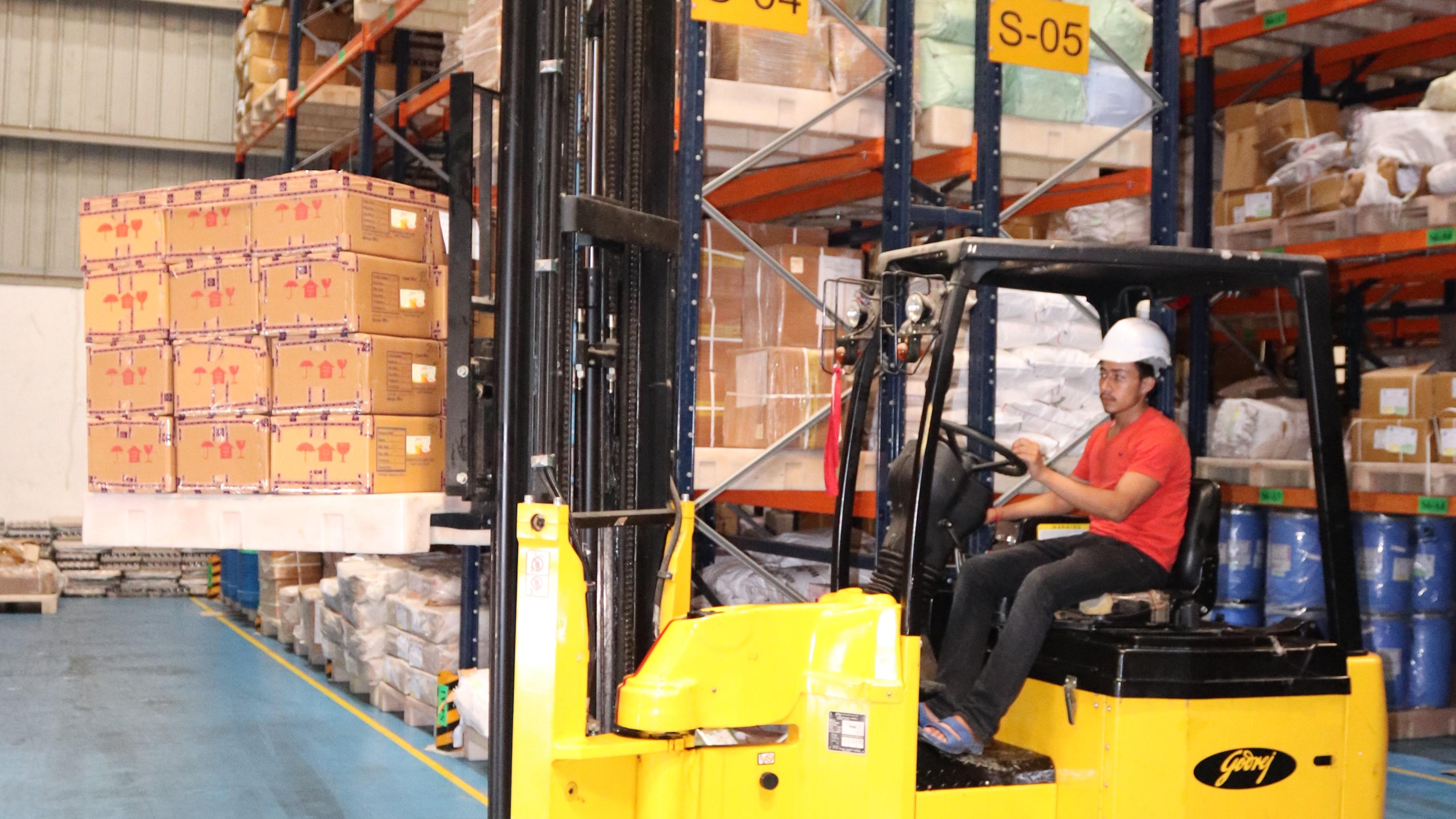 RAW MATERIAL/ PRIMARY PACKAGING MATERIAL STORES
Deurali-Janta has a state-of-the-art Raw Material storage facility covering area of about 8,900 square feet. Sensitive/Controlled materials are stored separately under strictly controlled environment, matching their storage condition requirements. For general Raw Material storage a separate storage facility has been provided.
FINISHED GOODS/ SECONDARY PACKAGING MATERIAL STORES
Deurali-Janta is the only one amongst its contemporaries in Nepal that has given a modernized concept of a Pharmaceutical storage facility as per cGMP guidelines. Secondary packaging material & Finished Pharmaceutical products are kept following stringent regulatory norms. The facility is equipped with advanced semi-automatic machinery to facilitate safe & proper handling of goods. With a dedicated air handling Unit to maintain the desirable storage conditions, our Storage facility serves the true purpose. Proper health & safety measures have been set in place to ensure a safe working environment within the premises. The facility has the capacity to store 110 tons of goods with area covering 10,000 square feet.